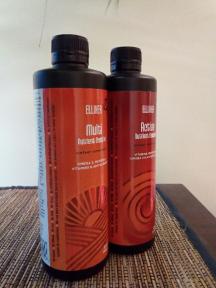 We've been stocking Elixer for five years now and have found it to be a popular and effective multivitamin supplement.
It's been designed with bio-availability in mind - A broad range of essential nutrients in optimal ratio's, within a liquid flaxseed oil base which is great for absorption and provides a balanced mix of omega fatty acids!
"It is well understood that nutrients require the support of other nutrients to properly absorb. This includes the likes of calcium with magnesium and iron with vitamin C*. This phenomenon is called Nutrient Synergy, nutrients working in concert to assist and enable each other in the absorption process."  http://www.ellixer.com/liquid-supplements/liquid-supplements 
What's more, it was developed by a kiwi passionate about natural products and is made in the Hutt!
Check out their website here http://www.ellixer.com/