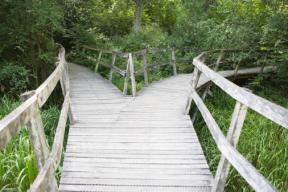 Our experienced and caring talk therapists will cater to your needs, helping you with the personal exploration you're interested in undertaking. Whether you're aiming to heal past traumas, resolve unwanted thought patterns or plan for a more rewarding future, the Natural Health Centre can help you find the right therapist to serve your goals. Our therapists currently practice in the following areas.
Hakomi Psychotherapy With Peter
A highly respected approach to working with those who help others, Hakomi combines Western pragmatism with Eastern philosophy to provide clients with a flexible, responsive and comprehensive system of therapy.
Book with Peter Waugh. Available Monday - Friday.
Neurolinguistic Reprogramming (NLP)
We all have memories, thoughts, beliefs, prejudices that have embedded themselves in our unconscious mind. NLP aims to reprogram these patterns so that our unconscious mind will better serve our goals. 1 hour $90
Book with Dharshan Naran. Dharshan is available Mondays and Tuesdays and can arrange other days if needed.
Equine Assisted Psychotherapy
Equine Assisted Psychotherapy (EAP) is a new and emerging field. It involves a team approach between a licensed mental health professional and an equine specialist. It is psychotherapy that promotes growth and change in people through activities that incorporate horses.
The therapy involves setting up ground activities that invite the individual, couple, family or group to look at their current styles of relating, communication (including verbal and nonverbal), problem solving and emotional regulation. It also allows for increased awareness and assessment for the individual of their current beliefs and attitudes and the opportunity to work on trying different ones.
Potential benefits of EAP include building self confidence, self efficacy and empowerment, communication, trust, anxiety reduction and impulse modulation, addressing boundaries, assertiveness and practicing social skills. EAP is a problem solving model of change that utilizes metaphor to look at expanding perceived limitations, allows behavioral practice and cognitive restructuring.  $250 for a 2-3 hour session
Book with Dharshan Naran.  Available on request with a weeks notice - Located in Otaki.