Welcome To The Natural Health Centre
We offer a wide range of therapies that attend to the mind, body and soul
Our experienced therapists treat conditions from sports injuries and chronic pain, to stress & anxiety, fatigue & digestive issues. Working together, we provide an integrated approach to your health care.
Therapeutic massage styles include the softer touch of Relaxation & Swedish, as well as the stronger  Deep Tissue, Sports & Trigger point release. We also offer Pregnancy massage, Reflexology and traditional massage styles including Chinese Tuina & Acupressure and Indian head massage. 
More body work treatments offered are Physiotherapy and Rolfing structural integration.
Our three traditional Chinese medicine therapists offer Acupuncture, Chinese Orthopaedics, Tuina & Acupressure massage and Chinese herbal remedies, along with Moxibustion and cupping therapy.
ACC treatments are available with our physiotherapist and acupuncturists.
Our experienced Naturopath has a range of supplements and also offers Hakomi Psychotherapy.
We also have therapists who offer intuitive energy healing, including Reiki, Chakra balancing and Pranayama breathing.
You can Make a booking for an appointment with one of our expert practitioners.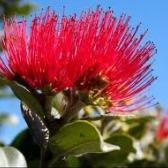 The Natural Health Centre is an oasis of health in the heart of a beautiful city. Wellington is loved for its creative and innovative energy. It's something we feel everyday as we spend time with our clients and experience their enthusiasm for leading artful lives. Our aim is to provide a broad range of therapies to nurture the mind, body and...
Pages